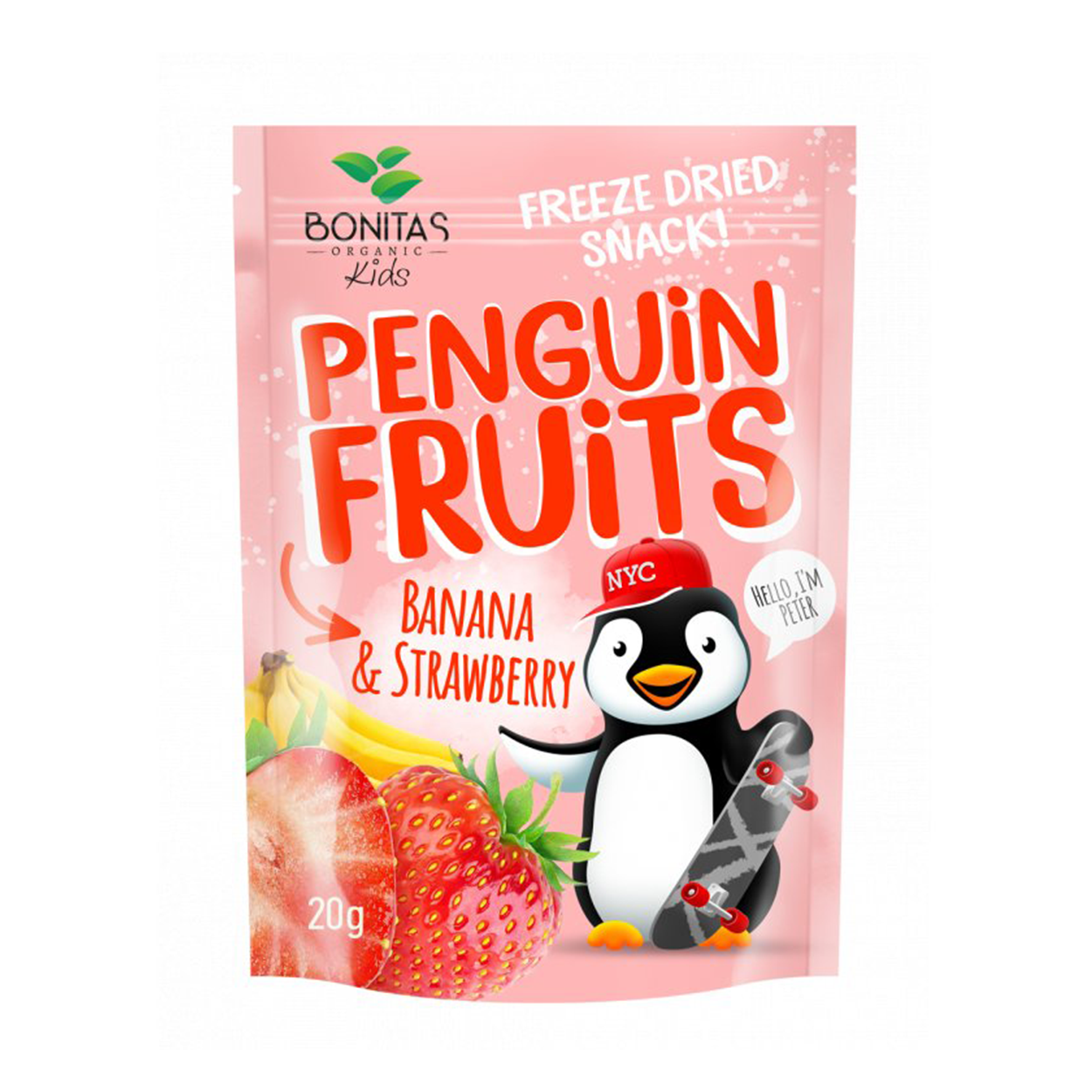 Penguin Fruits is a healthy snack brought to you and your kids by arctic penguins from far far away. This freeze dried snack is a great and healthy alternative to snack bars or chocolate. It's a great sweet tidbit during the day. You can eat it like chips or put them in your favourite ice cream. You can also add them to your yogurt or cereals. Penguin fruits are always great and tasty.
Banana and strawberry are in perfect balance with each other and serve as a great fruity snack for everyone. Treat yourself to a perfect freeze dried fruit snack from Bonitas.
Hi! My name is Lauv and yes I'm a lion. I'd like to introduce my own BIO porridge for kids. Purely organic and made from natural gluten-free ingredients. Easy morning breakfast made in a minute with enough energy and nutrients for the day. Banana & chocolate is well-known for being the children's favourite with it's tasty flavour.
When brought home for breakfast, bio porridge Lion Lauv becomes a great alternative for everyday cereals. Check out more about me and my porridge by clicking on the picture going straight to my own website.